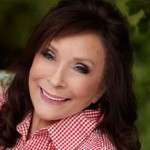 Your Classic Country Willie 102 welcomes Loretta Lynn on August 12th to the Carson Center. Tickets are on sale now at The Carson Center Box Office at 270-450-4444 or click here for more details. It will be a great night of music with Willie 102.
View full post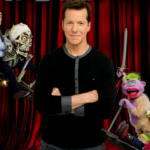 Willie 102 proudly welcomes Jeff Dunham to Rabbit Country when he brings his "Perfectly Unbalanced" Tour to the CFSB Center in Murray on Saturday, August 20th at 8 p.m.! Jeff is bringing along his friends Walter, Achmed the Dead Terrorist, Peanut, Bubba Jay and more for a night of uncontrollable laughter! Tickets go on sale this Friday morning at 10 a.m! Purchase them online at Ticketmaster.com, by calling 800-745-3000 or at the CFSB box office Monday thru Friday between 8 a.m. …
View full post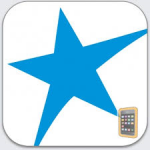 Willie 102 gives you breaking news now; whether it's on the air or at West Kentucky Star.com. Now you can keep up with local news anytime with the all-new West Kentucky Star phone app! It's now available for iPhone andAndroid! Best of all, it's free! Whatever you enjoy most about the site, you can now take it with you where ever you go! For iPhone, click here. …
View full post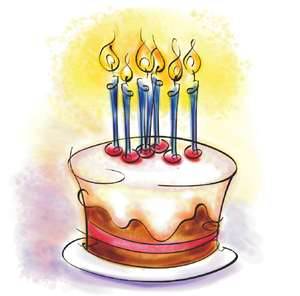 Do you have a Birthday you want to get on the air. Send it to bear@willieradio.com  Listen for Birthdays weekday mornings at 7:10 with Willie 102.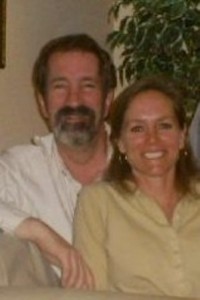 Your Classic Country Willie 102 brings you Abundant Living on Sundays. It is a program that will help you get through the difficulties in life and is hosted by "Dr. Jeff" and his wife, Traci Lawrence.  Abundant Living offers Biblical based tips and encouragement to help you develop wholeness in life.  The program also features Christian music by your favorite country artists.  We invite you to share in Abundant Living, Sundays 7am to 9am on Willie 102
If you have comments, questions or request email us abundantliving@willieradio.com
CURRENT PADUCAH OPENINGS
Non Traditional Advertising Sales Position
Bristol Broadcasting has an immediate opening for an individual to lead the charge for non-traditional revenue and digital advertising.  Sales experience and a college degree are required.  You'll be working with our top notch sales team to secure digital ad dollars as well as develop and secure advertisers for on-air promotions and non-traditional event marketing opportunities.  Experience with digital and social promotions and platforms will be a valuable asset for the right candidate. This is a full-time position with a full-time salary and it offers commissions and benefits.  Bristol Broadcasting is the area's premier radio company.  It owns and operates WKYQ, Electric 96-9, WiLLiE 102.1, 94.7 The Mix, News/Talk 94.3, 99.5 The Fan, and more.  Here's how to apply: email your resume to greatjob@willieradio.com. Bristol Broadcasting is an Equal Opportunity Employer that hires without regards to gender, age, race, or national origin.
(To check job openings at our other Bristol stations in TN and WV, click here)
Bristol Broadcasting Company is an Equal Opportunity Employer. It is the policy of Bristol Broadcasting Company to afford equal employment opportunities to all qualified persons and to refrain from discriminating in employment and related benefits on the basis of race, color, national origin, religion, or gender. Bristol Broadcasting Company informs all job applicants that unlawful discrimination is prohibited and that any person who believes that he or she has been the victim of unlawful discrimination may notify the appropriate local, state or federal agency.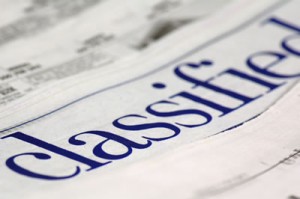 The Country Classifieds are on Willie 102 every Friday morning at 10. If you have something you want to buy, sell or trade, Big Country will help you get it on the air! Call 1-877-588-1021 or email bigcountry@willieradio.com to get on the Country Classifieds with Willie 102.