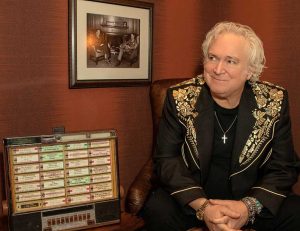 From the bluesy hit "I Tell It Like It Used To Be." to his first self-penned release "Hell And High Water," which became his first number one song, T Graham Brown has touched the hearts and souls of country music fans everywhere.  "I Wish That I Could Hurt That Way Again" and "Don't Go To Strangers" were the next releases, which all became chart-toppers.
It was a gripping 1998 release about his battles with alcohol – "Wine Into Water"- which helped him introduce his music to the Christian audiences.
In recent years, his first-ever Gospel album, Forever Changed, netted him a Grammy nomination, with the promise of more such music on the way. A collaboration from the disc, "He'll Take Care of You," paired him with Country Music Hall of Famer Vince Gill is one of many songs heard here on Abundant Living Sunday mornings on Willie 102.
Catch T Graham Brown at the Kentucky Opry February 19th
For tickets call (270) 527-3869 or go to kentuckyopry.com